This is part of a Cornersmith x Australian Farmers series showcasing Aussie grown foods. It's a bit like a fork with three prongs. This is the recipe inspiration. The next prong is where you learn about caring for your greens and the third is meeting the farmer who grew the greens. We hope you enjoy the ride!
Okay, so maybe life got away with you and you didn't look after your leafy greens as well as you could have. Here are a few recipes for the wilted and withered….
Bright green sauce – dressings for the week ahead
This is the sauce that you make when you, oops forgot that bunch of dill, oh and there's the coriander, and oh, here's the parsley… before you head to the compost bin whizz up this sauce and plan a meal or two around it! Make a green herby potato salad, serve with eggs, use it as a sauce for veggie burgers, or think how taco Tuesday just got brighter.
2–3 cups soft green herbs and chopped herb stems, parsley, dill, coriander (basil and mint stems are best turned into syrups; they don't pulverise well)
the finely grated zest and juice of 1⁄2 lemon
2 garlic, finely sliced
¼ tsp each of salt, pepper and sugar
1/ 2 cup neutral oil (grapeseed oil, sunflower)
In a food processor put herbs, stems and garlic. Add salt, pepper and sugar. Blitz to a paste then, with the motor running, pour in oil. Taste, season as needed, then store in a sealed jar in the fridge for up to 1 week, and drizzle over everything in that time.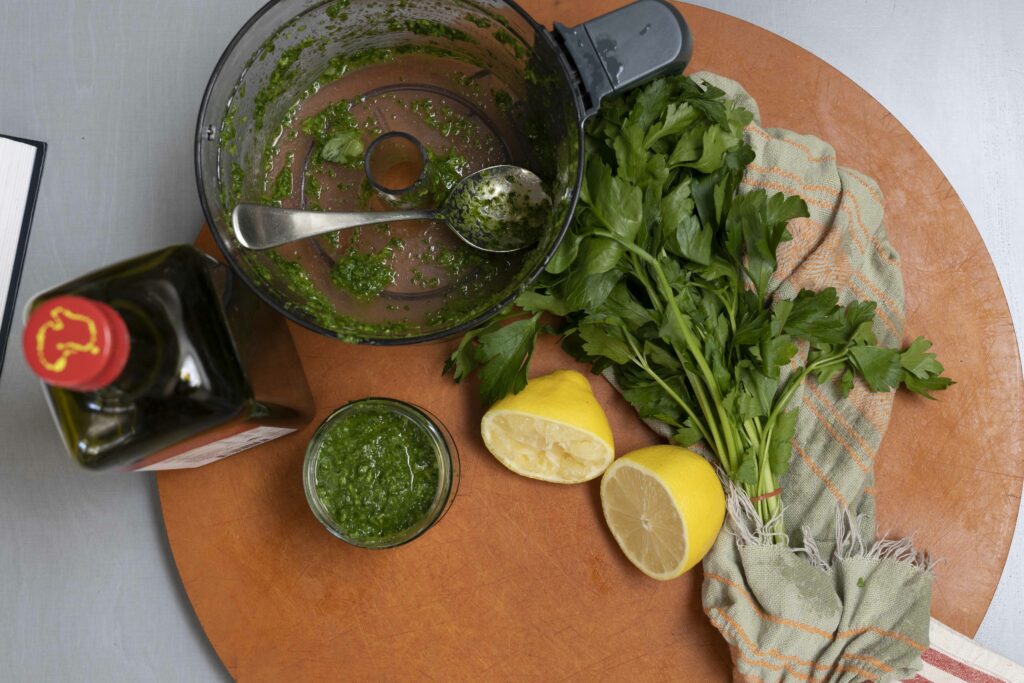 Soy-pickled lettuce
Makes 300-400 ml jar or container.
Don't be scared – pickled lettuce is so delicious that we eat it straight out of the jar. Eat it with an egg on rice for a quick dinner or lunch or serve alongside San Choy Bow or with rice paper rolls.
3–4 cups sliced crunchy lettuce like cos or iceberg.
1⁄4 cup soy sauce or tamari,
2 tbsp rice vinegar
1 tbsp caster (superfine) sugar
You can really be a little rough with the lettuce and scrunch it into a jar or airtight container. Gently heat the soy sauce, vinegar and sugar until the sugar has dissolved. Allow it to cool and then pour over the lettuce, pushing the leaves under the brine so they are completely submerged.
Green things fritters
Makes 5-6.
Long live the fritter! Could there be a more forgiving and useful trick up your sleeve? When in doubt, make fritters. When the fridge needs a clear out, make fritters. When the vegie patch is looking like it could do with a tidy-up, make fritters. Here's a green fritter recipe for all of the above. Use spinach, silverbeet, kale, celery leaves, peas, herbs or a mix of what you have.
1 bunch (3 cups all up) spinach, or kale, or silverbeet
1 cup picked herbs
½ cup cheese, grated or crumbed
¼ cup plain flour
3 eggs
Pinch of salt
2 tbs oil for frying
In a bowl put the spinach (or other greens) in a bowl with herbs, cheese and flour. Whisk eggs with salt and add to the greens mix. Heat oil in a frying pan over medium–high heat and pour in 1⁄2 cupfuls of the green mix, cooking 2–3 fritters at a time for 3 minutes on each side.
Serve the fritters warm, but they're also great the next day for a packed lunch.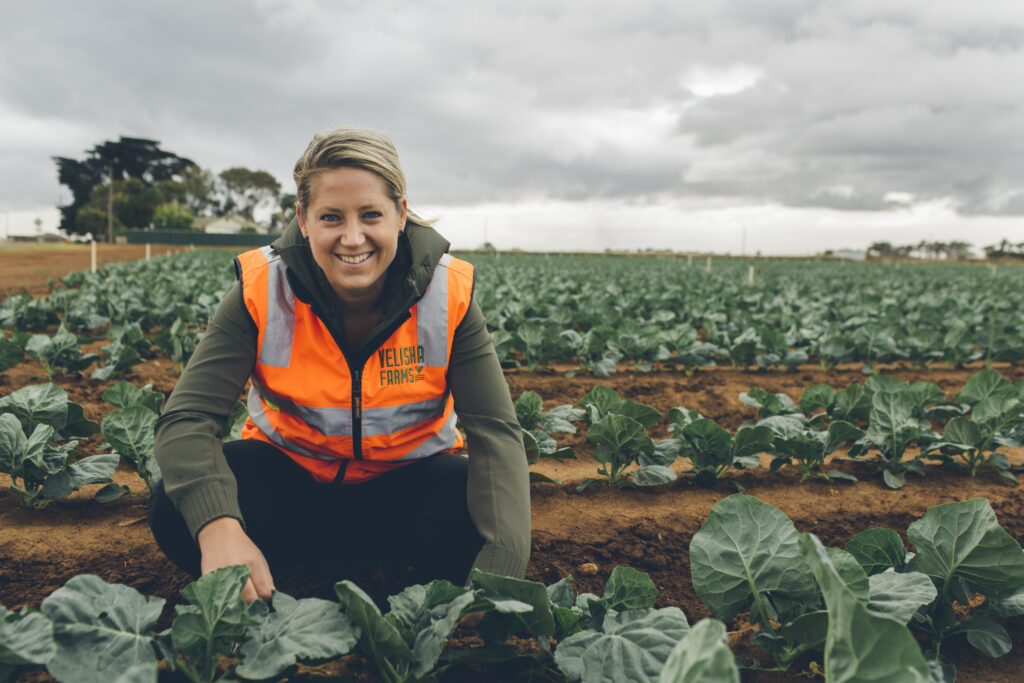 Feeling inspired and enlightened?! Check out our caring for your greens tips straight from the Cornersmith kitchen and meet Catherine Velisha, an Australian farmer who grows greens. You can also check out our tips and tricks for saving money and doing your bit to reduce food waste with the other foods in this series: Bread, carrots, lamb, oranges and cheese.