Embracing science and innovation, and a willingness to diversify, have been crucial to overcoming major biosecurity, climate and market challenges in a third-generation pearl farming enterprise in the far north of Western Australia.
Recently named the 2021 Kondinin Group-ABC Rural Australian Farmer of the Year, James Brown was recognised for his forward-thinking approach to innovation and sustainability to help lead an industry through some desperate times.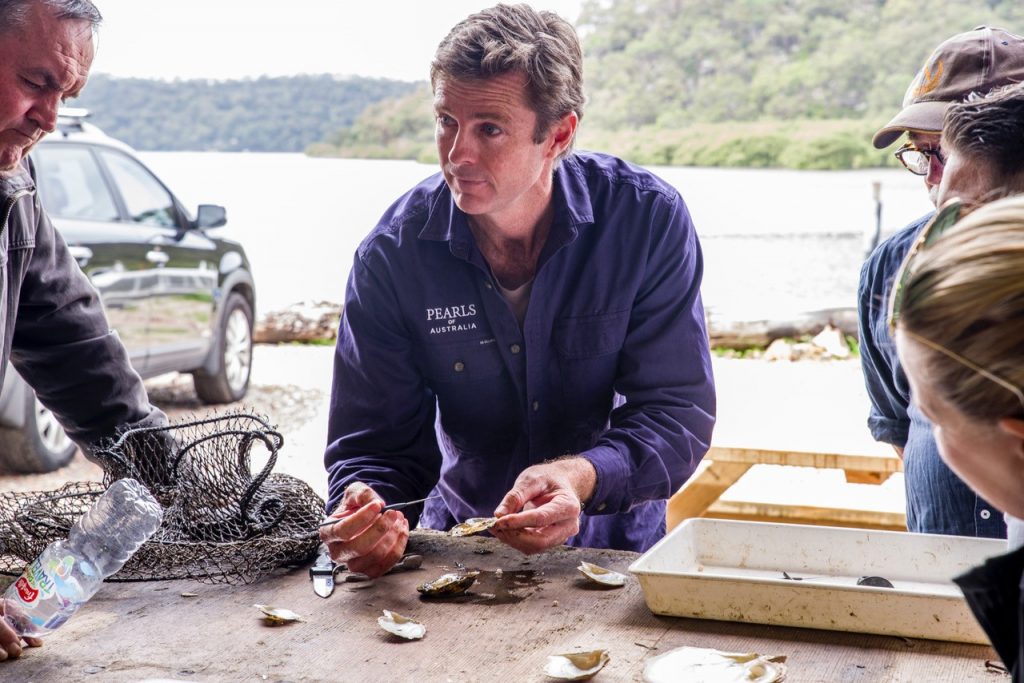 The Brown family have been in the pearling industry since 1946 and started the first entirely Australian owned and operated pearl farming operation during the late 1950s in the Dampier Peninsular, about 200 kilometres north or Broome in Western Australia
While the rugged beauty of Australia's Kimberly region combined with the splendour of pearls conjures all sorts of romantic notions about pearl oyster farming, in reality it's been a rough ride for James since he took over his family business 20 years ago.
Mystery disease leads to major investment in science
A suspected unknown virus incursion in 2007 significantly impacted production soon after he took the reins, while the 2008 global financial crisis decimated the international wholesale market for luxury items like pearls, reducing pearl farmers in the region from 16 to about three or four.
James concedes experiencing a market and production failure at the same time was "an extremely challenging point in my life".
But you wouldn't call the business' survival lucky – these were do-or-die days for pearl farming, and it's been much more than luck that's enabled James to steer the business to where it is today.
With a degree in marine biology, James was not reluctant to invest in science and research to help understand a major disease outbreak of 2006 and 2007, initially described as Oyster Oedema Disease (OOD) but the exact causative agent remains a mystery.
James said, from a farmers perspective, it was a tipping point as the industry moved from from "ultra reliable annual production to seasonal waves of poor health" which appear to line up with significant seas surface temperature increases, suppressing the growth rates of oysters and the quality and value of pearl crops.
This prompted James to establish the Kimberly Marine Research Station – a marine science hub for independent regional research and monitoring.
We needed to understand our marine environment to a much deeper level to try understand what was going on with the drop of productivity on our farm, so it made sense to encourage broad marine research rather than just typical targeted industry research.
He was also a major contributor to an industry recovery project through the industry's co-operative research centre, which has focussed on increasing resistance to the disease.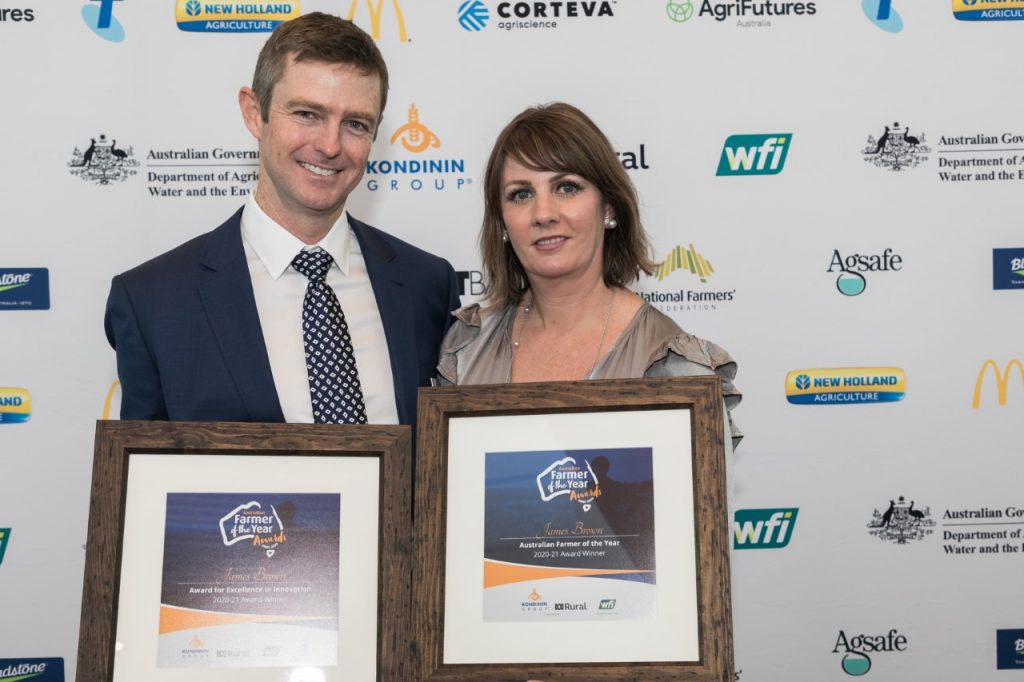 Diversification leads to enterprise resilience
To counter the market downturn, James saw the need to diversify his business, and in 2009 opened the family farm to the public.
We decided to share not just our family's pioneering farming story but bring an awareness around the ancient connection between Australia's First Nations people and pearl shell.
James said by allowing visitors on-site, they could witness a commercial farm in operation and also buy pearls direct from the farm, helping him achieve vertical integration of his business as well as consumer awareness of Australian pearls.
He also tapped into the niche oyster seafood market, supplying Akoya Pearl Oysters, which he said proved popular.
James' innovative approach to production and marketing has seen him develop enterprise resilience, enabling him to withstand current and future challenges.
James and his family recently purchased the majority shareholding of a pearl farm in the Broken Bay region of NSW – a relatively new pearl-farming region just one hour north of Sydney.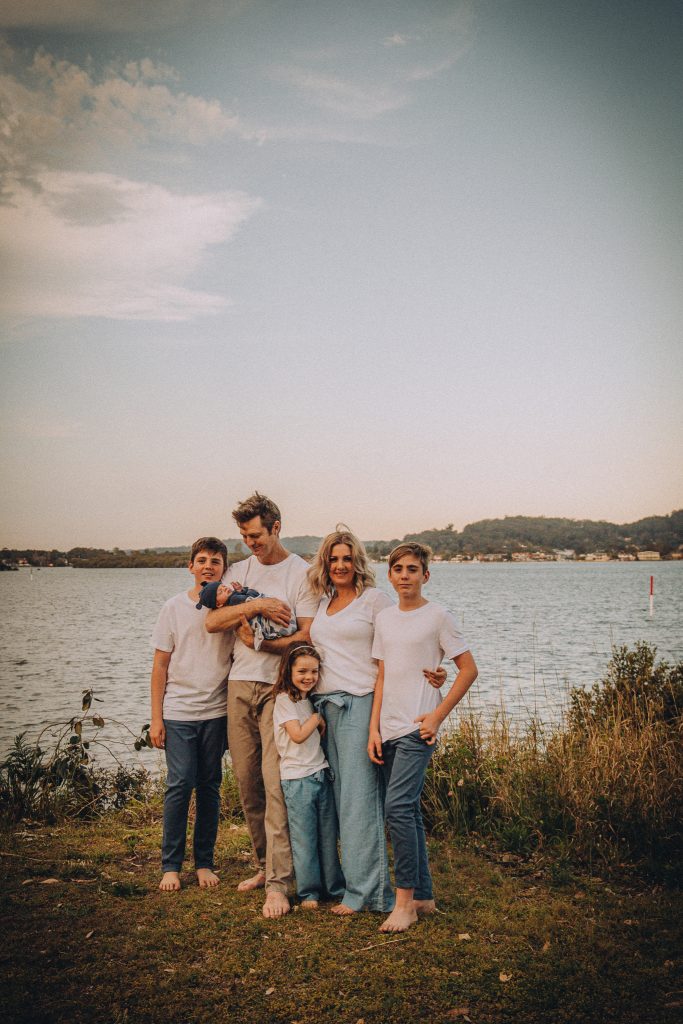 Pandemic produces demand for Australian pearls
His resilience was put to the test once more when floods caused considerable damage to the farm in March this year, while COVID-19 restrictions on tourists and lockdown impacts on restaurants have also been difficult to navigate.
In addition to the domestic impacts of COVID-19 on the industry, the pandemic had also significantly impacted production globally because of restrictions around movement of highly-skilled production technicians.
He said this was triggering world-wide demand for high-quality Australian pearls and will most likely be seen as a real 'pivot point' for the sector.
He said his own business was now very focussed on finding ways to add value around the provenance of high-quality Australian pearls.
"This involved good branding and good story telling," he said.
"Tracking and tracing is not a new thing in many agricultural sectors, but it's something we are looking to increase for the pearl industry."
Resourceful management will continue to underpin James' approach to pearl oyster farming, giving him the tools to ride out the highs and lows of an iconic north Australian industry.
Fast Facts
Pearl oyster production is one of WA's top three fisheries industries in a sector worth $473m in 2019-2020 (ABARES).
Broome is an iconic pearling region, producing some of the finest pearls in the world, including the renowned South Sea pearl.
Aquaculture is viewed as having immense potential for growth in the fisheries sector.